I love song lyrics. Really, a song is just a poem set to music, and I think that so many songs put things into words in a far better way than I could ever manage on my own. I started working on a few printables this afternoon ~ using lyrics from love songs, and aiming for Valentine's Day. But my mind keeps turning back to what happened in Tucson last weekend, and what our President spoke about last night. I do hope we can change the tone of our speech & take the hatred and vitriol out of politics....and that we can begin to look at our nation & our democracy in the same way that I believe we should look at our environment ~ not as something we have inherited from our ancestors, but rather as something we have borrowed from our children.
The more I thought about the lives that were lost in Tucson & the legacies they leave behind, the more John Lennon squeezed his way into my brain. So, while more lovey-dovey printables will be coming your way soon...for now, I'm going to share this. Enjoy.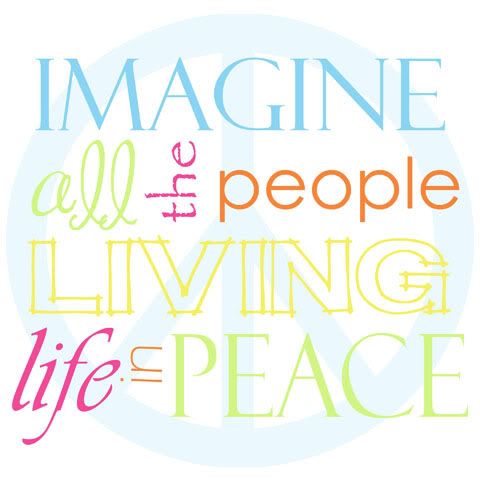 Click here to download ~ the file is an 8x8.