I might be a little too excited about the project I made today... (Mom, you might want to avert your eyes...)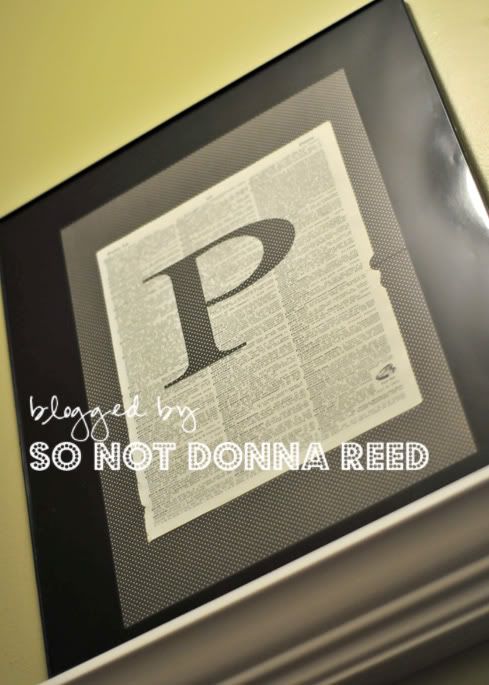 It all started with this old dictionary I've had sitting around my house for years.
You see, I'm a dork...meaning I love me some Scrabble. My mom picked up this massive unabridged dictionary when it was being discarded from a library, and she brought it up to my house so that we could get really seriously serious on game night. This baby was published in 1967. I love her. Her pages are slightly discolored, and she smells like the library, and, well, she's just so pretty. Which is why doing this project brought me a little bit of pain. But not enough pain to stop me. ;)
I'd been contemplating a project. I thought I'd do something for Valentine's Day, but I wasn't happy with using a definition of love, or romance, or marriage, etc. Partly because the definitions were located in funky places on the pages in this particular edition ~ and partly because, if I'm going to rip a page out of a book I want to display it for more than a few weeks a year. So I started searching for other words I could use instead. Family? Home? Create? Hmmm... And then, I thought I'd just check something out on a whim....and lookie here...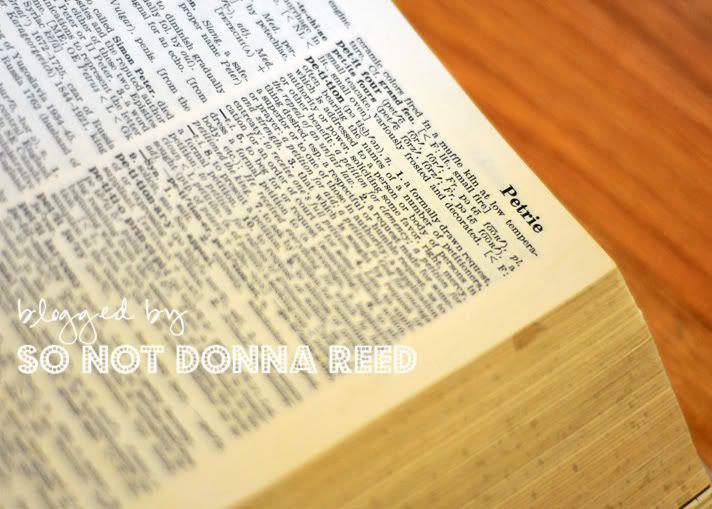 Yep, that would be our last name. Not only in the dictionary, but as the last entry on the page, earning it the spot of honor in the upper right hand corner. Awwwww, yeah. ;)
I started out by carefully cutting the page out of the dictionary using an exactoknife type thingy.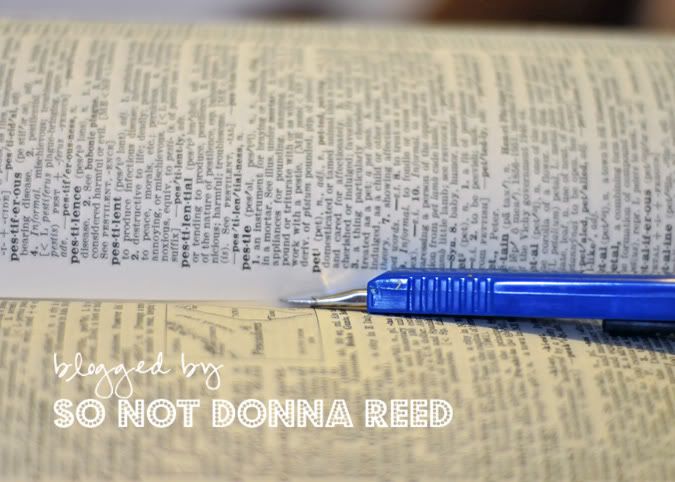 After much debate about whether or not to age the paper, how to display it, and worries of lots of icky results from Mod Podge being used on really thin paper, I decided to go a more classic route. I picked up a big (and ridiculously inexpensive) frame from Meijer ($6).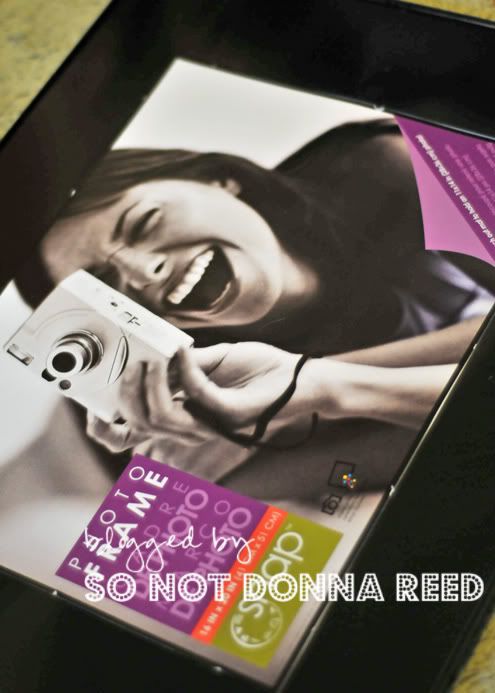 That center part, with the picture on it, was perforated ~ so all I had to do was pop it out, leaving the black mat around the outside. I considered leaving it in place, but figured that, with the thin paper, the color would show through. The dictionary page was smaller than the opening left in the center of the frame, so I used some cardstock I had on hand to cover the opening. I just laid it in place and attached it to the mat using double-sided tape.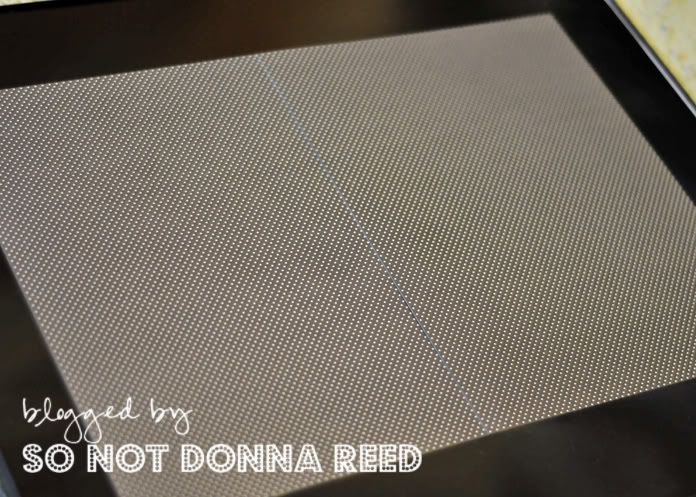 Once that was in place I centered the dictionary page, then carefully placed the "P" that I had cut out using my Silhouette. The placement of the letter was carefully calculated to be centered side to side, and to cover the "slang" definition of the word "peter". Mmmmmhmmmm...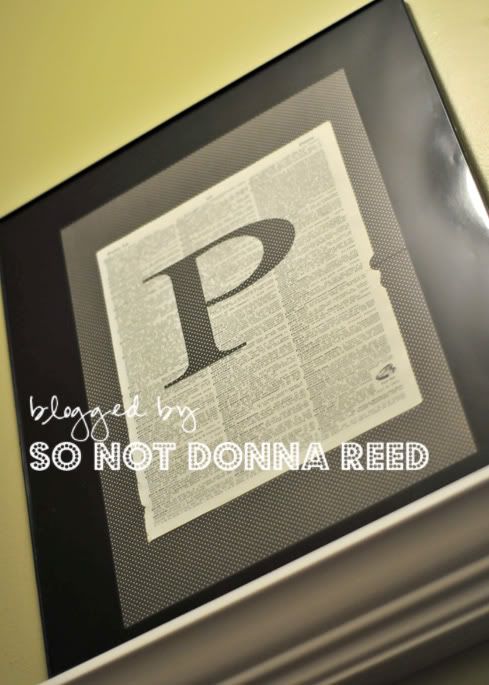 Since the el-cheapo frame was a front-loader, all I had to do next was pop the glass back in place, and it was done!
Now, I'm not suggesting ripping up dictionaries all willy-nilly...nor do I think it would be good to go into a library and steal a page...but if you happen to find a dictionary at a garage sale, thrift store, or library book sale, snatch it up! You never know what word you might find that speaks to you.
And, I have to add, there is a lot of really super cool stuff in the back of this dictionary. Maps of...everywhere. Lists of landmarks, highest mountain peaks, tallest waterfalls, colleges and universities...tons and tons of stuff. So don't be surprised if she makes another appearance for more projects down the road!