I've never been big on Valentine's Day decor, but this year I'm warming up to the idea. I started with a wreath...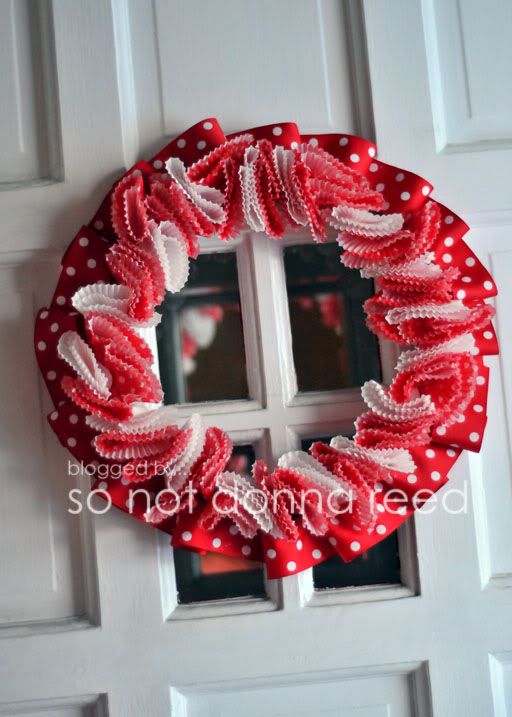 This was super easy to do, might be a little harder to explain, but I think the pictures are going to be a big help. I started w/ a flat wreath, b/c they fit so nicely between the door and the storm door, and they're so inexpensive! To get going, I busted out the hot glue gun and started glueing down the ribbon. I left a loop-ish sort of thing about every inch or so.... See?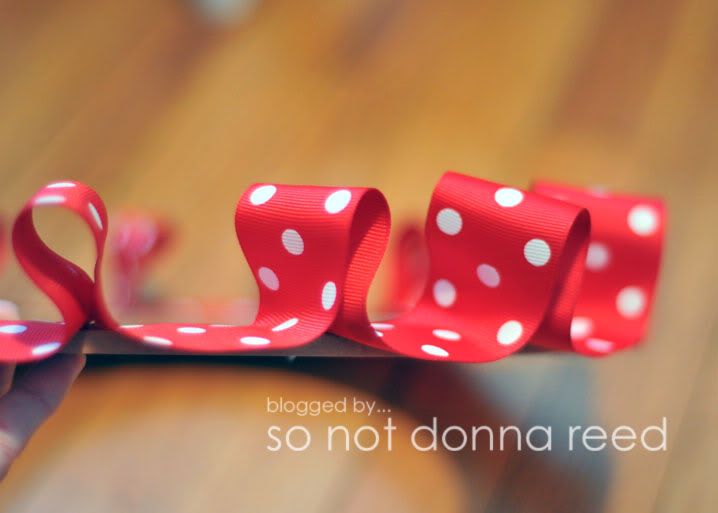 Once I'd gone all the way around the wreath, I went back and glued down the loops...like this...
So this is what it looked like when I had finished messing with the ribbon.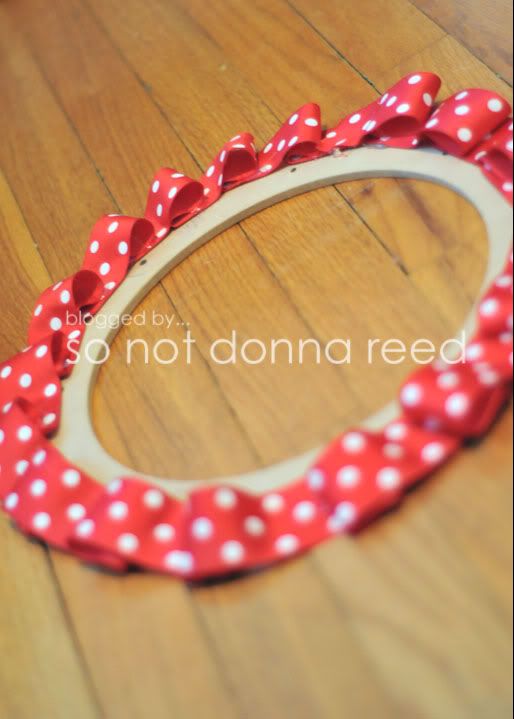 Then I did the handy-dandy "in-half and in-half again" fold with the cupcake liners, and folded again at the bottom to give me a flat surface to glue to the wreath. (You've seen cupcake liner wreaths before, right? You know the drill.)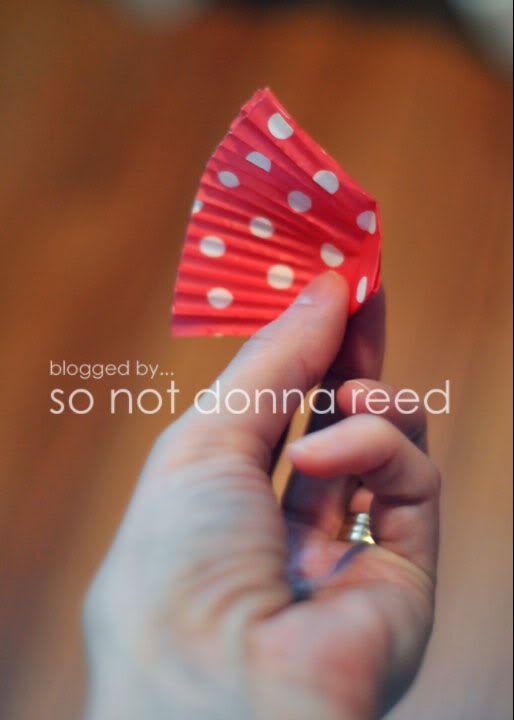 I used a combination of happy red liners w/ white polka-dots, and plain old white liners ~ about 2-3 red for every 1 white. It added a little dimension to the wreath that I thought was missing otherwise. This is what it looks like from the side.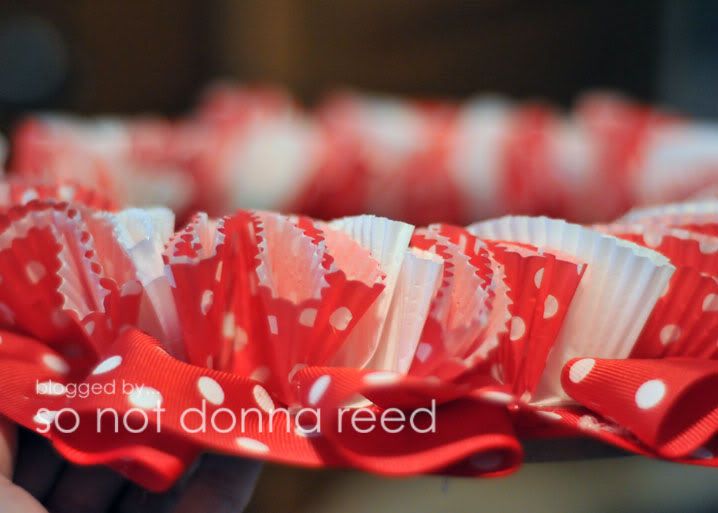 A pic (again....b/c I only took one) of the finished product hanging on the front door.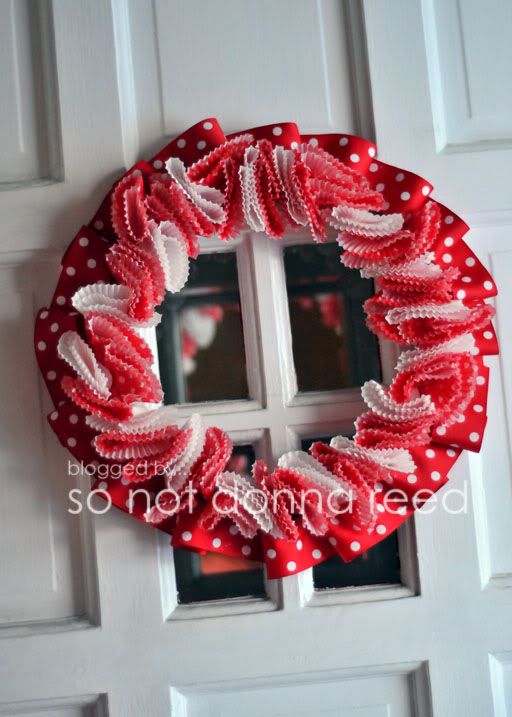 See? Cute, right? And totally worth burning the dickens out of my fingers with the glue gun.