It's March...which brings along so many things that I love. Baseball pre-season games start playing on the car radio, March Madness basketball begins, and I get to celebrate the teeny tiny part of my genetic make-up that hails from Ireland. ;)
Last year I whipped up a quick little St. Patrick's Day printable, which you can find here...
This year I decided to throw together a quick & easy little project.
As you can see, it's mostly orange. You might be wondering why I went that route. Well, the Irish flag is green, white & orange - and traditionally, the green is symbolic of Catholicism, and the orange is symbolic of Protestantism. I'm a Protestant (Lutheran), so I like the orange!
I started out with this lovely little $2 wooden plaque...
I gave it a couple of coats of white craft paint...

I had picked out some pretty orange cardstock, which I cut to fit inside the plaque. I used some Mod Podge to adhere it to the wood...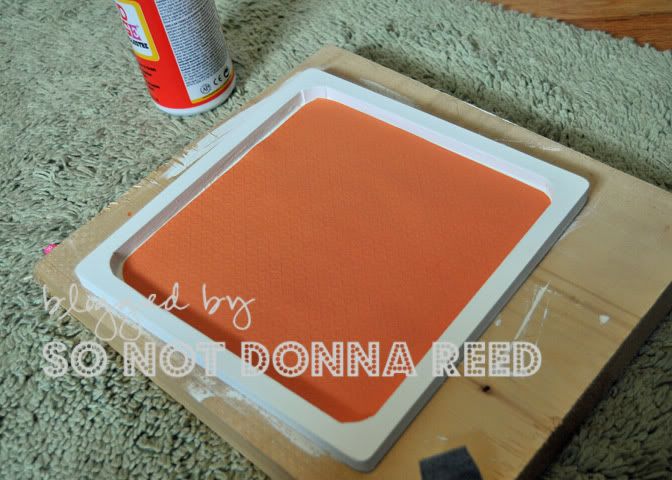 I picked up some pretty green and white scrapbooking paper, which I cut into a shamrock using my Silhouette. And, again with the Mod Podge. ;)
It's a happy little St. Patrick's Day greeting, right inside our front door...

Another quick & easy project...which seems to be all I have time for these days! I've got more up my sleeve that should be coming soon. Stay tuned!!!