I don't know about you all, but whenever we're invited to any kind of "bring a dish to pass" gathering, I'm at a loss. Sweet? Savory? A dip of some kind? I never know what to do. We had such an event last weekend, and I struggled for well over a week trying to figure out what to bring. Finally, I did what any logical person would do...I turned to Pinterest, and picked something from my food board. Oh, come on...you know you'd do the same thing! ;)
In the end, I decided to make what is known to many as "Crack Bread". It doesn't disappoint...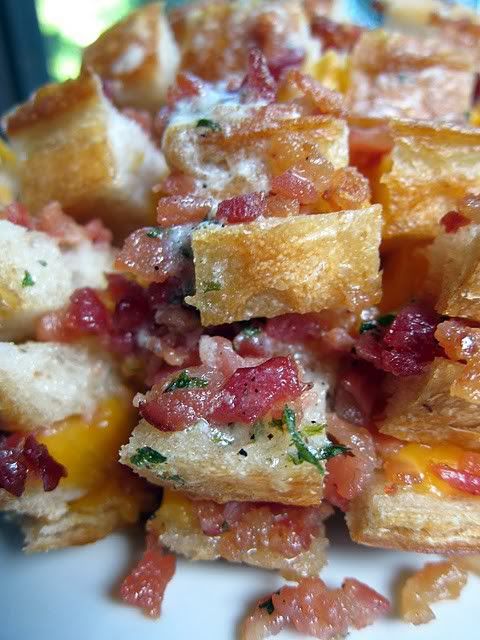 (Photo from Plain Chicken blog)
You can find the recipe at the Plain Chicken blog by following this link...
http://www.plainchicken.com/2011/07/cheddar-bacon-ranch-pulls.html
Since our party took place on the first Friday of Lent, and our hostess is a vegetarian, I made one loaf with bacon & one without. Both turned out ah-mazing. If you haven't pinned this one yet, PIN IT...and then be sure you follow through. Totally worth it!